Are you itching to get behind the wheel of a new Mustang or a certified pre-owned Explorer or Focus? At Donley Ford in Shelby, OH, we have the full lineup of new Ford models, as well as a huge pre-owned inventory. Whether you're looking for a powerful performance vehicle, a new-to-you commuter car, or reliable truck to take to the jobsite, we are sure to have a model that will surpass your expectations.
Finance a New or Certified Pre-Owned Ford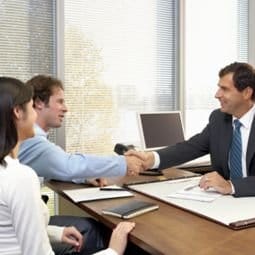 We make financing a new or certified pre-owned Ford car, truck, or SUV easy at Donley Ford in Shelby, OH. No matter what your budget is, our knowledgeable and compassionate staff will help you every step of the way to guarantee that you not only find a great deal but you go home in a vehicle you love.
Check out our finance specials to see if there's a deal on the Ford model you've had your eye on. If you don't see an offer for that model, check back soon as we update our specials often.
Online Auto Finance Tools
At Donley Ford of Shelby, we strive to provide our customers with an exceptional purchasing experience. That is why we have several tools you can utilize before you ever step foot in our Ford dealership. You can even apply for financing from the comfort of your own home.
Buy vs. Leasing Comparison
Both buying and leasing a new or certified pre-owned vehicle have their merits, but which one is right for you? It really comes down to personal preference. What are your priorities? If you want lower monthly payments and possibly no money down, leasing could be the better choice. Leasing also allows you to trade-in for a new model every few years.
Do you drive more than 12,000 miles a year? Do you want to customize your car to be as unique as you are? Buying is the route to take for you. Not only do you avoid mileage and customization restrictions, but after you've made your final payment, the car is yours outright. You'll no longer have to worry about a monthly payment for as long as you have the car.
For a more comprehensive look at buying vs. leasing a new Ford car, truck, or SUV at Donley Ford.
Contact the Ford Financing Team
Are you ready to take home a brand-new Ford car, truck, or SUV? The experts at Donley Ford will work closely with you to determine whether buying or leasing is the right choice for you and will help you find a great deal that works for your lifestyle and budget. If you have any questions or want more information on the financing or leasing process, or would like to hear about our finance specials, get in touch with the Ford finance department at our dealership in Shelby, OH using our contact form or by calling (419) 347-4100.<,p>