From New and Used Sales to Parts and Service, Donley Ford of Shelby Aims to Provide a Truly Stellar Automotive Experience
There are numerous reasons why drivers choose Donley Ford of Shelby. Proudly serving Shelby, Crestline, Willard and Mansfield, OH, our teams of sales advisors, service technicians and financing experts are trained with one focus in mind: addressing each of your needs with the utmost respect, care and attention to detail.
That means you can expect to learn all of the features of the specific new Ford Escape, F-150, Focus, Fusion or Explorer you're interested in. In the market for a used car? Our team will be happy to fill you in on each of the reliable options in our inventory. And when the time comes for you to drive home your next car, our auto finance team is standing by with solutions to fit your individual needs.
At Donley Ford of Shelby, our commitment to excellence does not end with the sale, though. In order to ensure a positive ownership experience, we staff an onsite auto service and repair department. And for those of you who prefer to perform their own work, we also maintain a vast collection of auto parts for sale in Shelby.
Donley Ford of Shelby truly has every one of your automotive needs covered. The only question left now is how we can best serve you. To take advantage of any one (or more) of our services, be sure to contact us today. Or, stop by and see us in person at 249 Mansfield Ave. Shelby, Ohio today.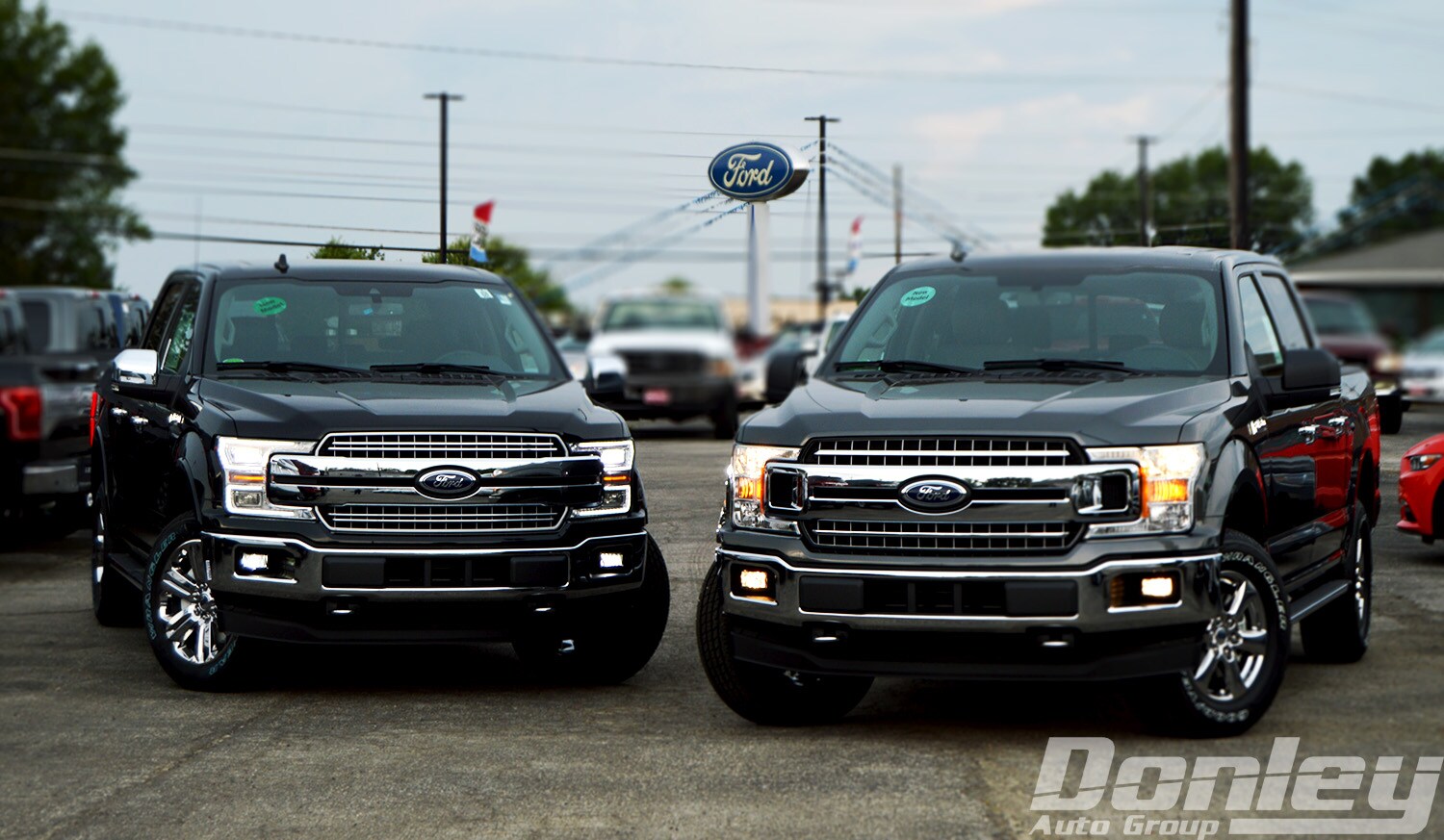 Donley Auto Group Dealership(s) Celebrates 35 Years; Donley Ford of Shelby
More About Our History
ASHLAND, Oh, January 2, 2012 - Donley Auto Group Dealership; Ashland, Galion, Mount Vernon and Shelby, Ohio has been servicing the 'Heart of Ohio' since its doors opened in
1977. 
Dreams and Visions are seen by many, yet there are those few that actually accomplish them.  Donley Auto Group surrounds themselves with great leadership, highly experienced employees and a Ford and Lincoln product that are a success year after year.   
"We can have all the dreams and visions we want," said Scott Donley. "But here at Donley Auto Group we realize that the largest accomplishment of success is our sales and service customers.  Our satisfied customers make our dreams and visions come true, that is why we can celebrate 35 Years of Business."   
Robert (Bob) Donley purchased the local Ashland Ford dealership in November of 1977.  Bob continued to expand the Ford dealership and decided to purchase more property in 1998.  Bob purchased the new dealership location on, 1641 Claremont Ave. On that property was a house, and with Bob's continuous vision, the house became the dealership showroom as you see it today.  In the midst of all the continuous growth in Ashland, Bob's son, Scott decided to join the dealership team.  Upon Bob's retirement, Scott purchased ownership and became Owner of Donley Ford Lincoln of Ashland.   
The Ashland dealership continued to grow, which provided Scott the opportunity to expand into other local communities.  In February, 1990, Scott initiated and completed the purchase of the dealership in Galion.  In 2001, the Ford dealership in Mount Vernon became available and Scott decided that would be a wise investment.  That dealership opened on 1455 Coshocton Road in December of 2001 with Ryan Sponsler at the helm.  Sponsler, who joined the Donley team in 1995, became majority owner of the Mount Vernon location in 2009.  The group continued to grow, opening the fourth location, Donley Ford of Shelby in February of 2009.   
Throughout the 35 years of providing quality Ford, Lincoln and pre-owned products and services, Donley Auto Group and employee community involvement has remained active in all the surrounding communities by supporting the United Way, Food for the Hungary, Toys for Tots and many more including school districts such as:  Ashland, Crestview, Hillsdale, Galion, Northmor, Bucyrus, Mount Vernon, Plymouth and Shelby.   
"We understand that being a local business helps the local economy and the strength of the city and county.  We also realize that our success relies heavily on our employees," Ryan Sponsler, Vice President of Donley Auto Group said.  "We are solely responsible to make the local community feel they don't have to drive out of the county, but can rely on and trust our ability to sell great quality automobiles  and repair them as needed, whether it is during a routine maintenance appointment or a major repair".   
Donley Auto Group strives to be a premier automotive group. They offer complete transportation services built on strong relationships with their employees, customers and suppliers, yet they continue to maintain the highest level of integrity. 
"We want our customers to be able to walk away and say, "Wow, I just had the best car buying or service repair experience ever," said Ryan Sponsler. 
Our communities have been fortunate to have the support of a business leader like Donley Auto Group," said Joe Kleinknecht, Galion Area Chamber of Commerce President." "Donley Auto Group is involved in various outreach efforts to the community and very supportive of the local chamber and we wish them the best as they celebrate 35 years in business".   
"It's a tremendous accomplishment for Donley Auto Group to be celebrating 35 years in business to the Ashland and surrounding communities.  We are very fortunate to have them located in Ashland, not just for the employment they provide, but also for their commitment to serving and giving back to their community and its people.  They live out their Mission and Purpose Statements which say that they build on relationships and are proactive and responsible corporate citizens.  I've seen them in action and we are a better community for having Donley Auto Group is a part of our community's livelihood for 35 years," said Barbara A. Lange, President/CEO of the Ashland Chamber of Commerce.
Lynne Ricard, Downtown Manager with the Heritage Centre Association said, Ryan Sponsler and all the staff at the dealership have been a pleasure to work with over the past five years while I have been involved, beginning with winning our Mid-Size Business Award for Donley Ford Lincoln Mercury of Mount Vernon's contributions to the vitality of downtown for 2007...each year they continue their involvement. The generosity with sponsorships for our First Friday Cruise Ins has increased the popularity of the events annually, voted in the Top 10 in Cruisin' Times Magazine each year beginning in 2009. In 2011, we hit number 3 in the list!  
Donley was also our 1st Prize sponsor for our First Annual Rubber Duck River Race, agreeing to pay half of our top prize of a brand new car! This greatly helped in the success of the event which will continue each year. We feel blessed to have a business like Donley Ford in our community, one who takes pride in the people here and gets involved whenever and wherever asked, anxious to help.  
"Shelby and Northern Richland County has been fortunate to be home to the staff and leaders at the Donley Auto Group," said Shelby Mayor Marilyn John. "Their commitment to providing a complete auto experience from new and used car sales through continuing maintenance has established the Donley name throughout their four locations. I know of many Shelby residents who are the beneficiaries of the Donley Difference. Of course, it is not just their commitment to customers, but the entire Shelby community that makes Donley a proud corporate citizen. I congratulate Donley on their first thirty-five years and look forward to another thirty-five moving forward."  
"All of us here at Donley Auto Group are so honored and proud to have served the Ashland, Galion, Mount Vernon, Shelby and surrounding communities for a total of 35 years," said Scott Donley, President. "We are extremely thankful for our customers and our community partners, and we look forward with great enthusiasm to the next 35 years."
About Donley Auto Group

Donley Auto Group dealerships consist of four full service dealerships; Ashland, Galion, Mount Vernon and Shelby. All, in the 'Heart of Ohio'.  
'Like Us' on facebook @ Donley Auto Group. Join us on Linkedin or Twitter!  Become a subscriber of the Donley YouTube Channel, see what customers are saying and walk around a vehicle whenever you want.